We help businesses succeed online through web design, custom software, mobile apps, branding & digital marketing services.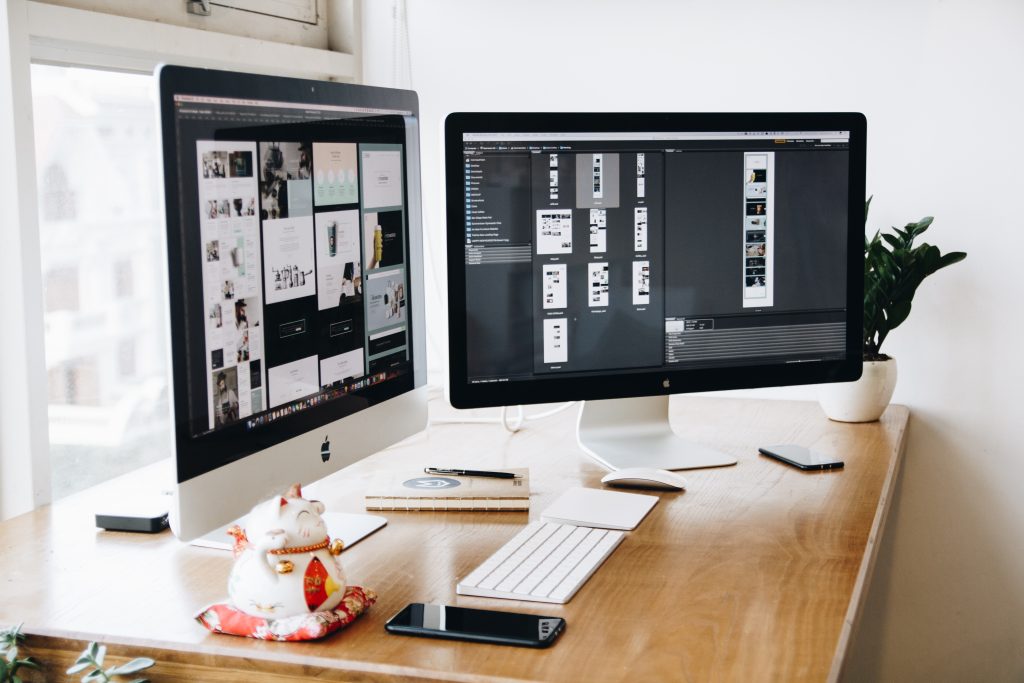 We are a full-service Saskatoon web design agency offering results-focused solutions to small and medium business owners all over Canada.
Designing and building a website is not about decorating webpages with pixels – it must create engaging user experiences, be conversion-centric and help you meet your business goals.
SASKATOON WEB DESIGN SERVICES
A website built with responsive technique is fluidic – it expands and shrinks to fit the screen size for optimal user experience. On the other hand, adaptive design, also known as progressive enhancement, is about having two specific websites with one designed for desktops and laptops and the other for mobile and tablet screens. Depending on how your target customers are likely to visit your portal, you can choose any of these strategies. To know more about them, talk to our web designers in Saskatoon. While both the techniques have their own advantages, we recommend that you do prioritize a mobile-first design to capitalize upon the growing use of smartphones..
I was once a disbeliever myself. I didn't like popups at all. But we doubled our email signups after Harry recommended us to integrate a pop up, so the results speak for themselves, it just works
Thank you for delivering our beautiful ecommerce store.
CUSTOM WEB DESIGN SERVICES SASKATOON
Luminary Software has a team of experienced Saskatoon web designers who build engaging websites for brands across industries – from start-ups and small enterprises to established businesses working actively online and offline. By balancing creativity, functionality and performance, we help you deliver the right messages to your customers. Our team ensures that every page on your website becomes a landing page. We can create a website from the scratch, revamp an existing portal or take the success of your business website to the next level. As a trusted Saskatoon web design company, we work collaboratively with your team to create and optimize a web platform that talks to your visitors and nurtures conversions.
Our websites not only look great, but are built to convert.
Contact Saskatoon web design agency to answer any questions about your creative needs.
PROFESSIONAL WEB DEVELOPMENT SERVICES SASKATOON
Saskatoon web developers at Luminary Software have proven expertise in myriad programming languages – including HTML, CSS, Javascript, and PHP – to enliven web design files. Our front-end development works cover CMS integration, SEO-friendly deployment, functionality testing and content documentation. They not only give your website a striking look but also make it more approachable for search engines and useful for visitors. Luminary Software's backend web developers in Saskatoon are passionate about the details of web application architecture. They enable effective interactions between applications and databases with the right technology frameworks and connected data sources. They also restructure complex systems and incorporate tracking variables for user insight. With such services, you are assured of a functional website on which all systems are properly conversing with each other.