We help businesses succeed online through web design, custom software, mobile apps, branding & digital marketing services.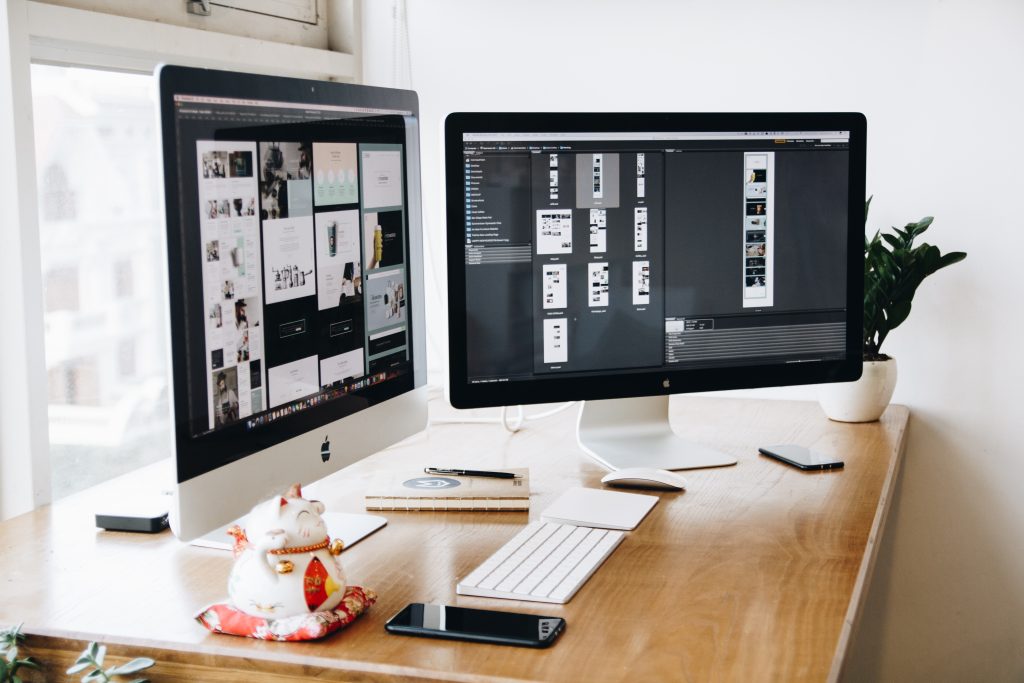 The online visibility of your business begins with a professionally designed website. Even if you have a presence on social media networks, the customers you interact with on those platforms expect to see your brand on an official platform that narrates its complete story.
As a skilled Winnipeg web design agency, Luminary Software helps you build the digital credibility of your company. We integrate the technical and creative elements that bring out a secure, functionally rich and aesthetically impressive web portal for your target audience.
Luminary Software's web designers in Winnipeg prioritize the crafting of ideal user experience (UX) on all applications. And we go through several steps of design analysis, planning and prototyping to achieve the best results for our clients.Taking into account your market position, target customers, business objectives and close competitors, we design the platforms that help your company thrive online. Our team also ensures that your website is easy to update and scale in line with your business growth.From sitemaps and wireframes to prototyping and final launch, all phases of our custom web design in Winnipeg are thorough and refined. We use rigorous methodologies not only to optimize your website design, but every element of its backend technology, hosting environment and marketing objectives.
I was once a disbeliever myself. I didn't like popups at all. But we doubled our email signups after Harry recommended us to integrate a pop up, so the results speak for themselves, it just works
Thank you for delivering our beautiful ecommerce store.
If your current website needs a facelift to cast a better impression on visitors and provide the content that engages them for longer, our Winnipeg web design solutions will help. We stay in sync with evolving technologies to catalyze optimum user experiences and keep web portals up to date. With Luminary Software's makeover services, you also get tailored packages for renewing individual aspects of your website including its look, navigation structure, functionality and content.
Our websites not only look great, but are built to convert.
Contact Winnipeg web design agency to answer any questions about your creative needs.
ASSORTMENT OF WEB APPLICATIONS
You may be looking for a catalogue website to exhibit your artwork, a blog site to engage your followers, or an SEO-optimized e-commerce store to sell hundreds of products, Luminary Software will help.
Our web developers in Winnipeg are adept at building websites that are aesthetically rich and function smoothly across devices. They also develop mobile apps for different purposes such as education, entertainment, connecting people, and enhancing productivity.
We customize our solutions as per your unique requirements while using the best of tools and technologies to build your digital collateral.
We are here to help you cut through the noise in the online world and make your brand's presence felt. To connect with Luminary software's Winnipeg web developers and designers, call us on +1 (866) 665-2677.