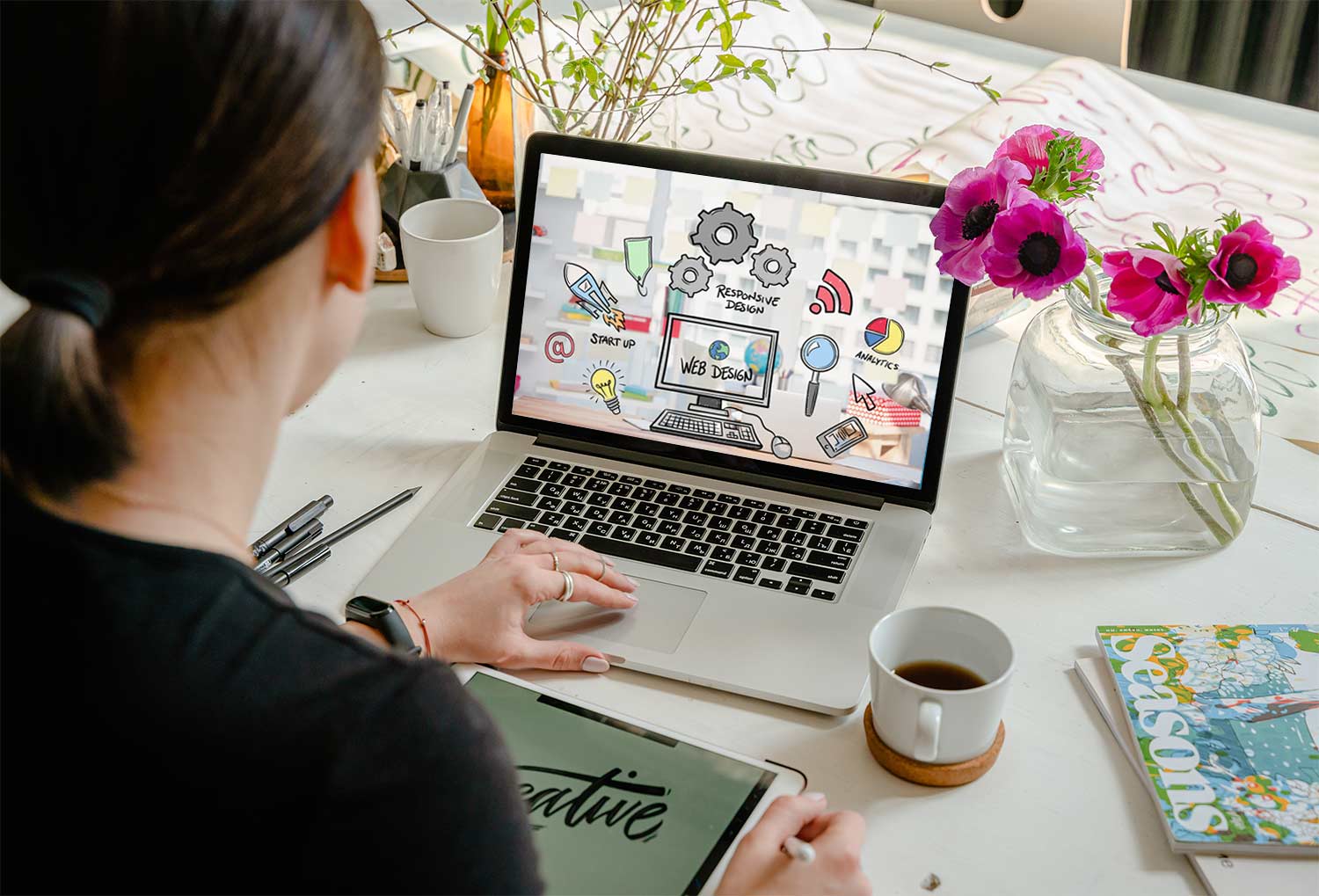 Building optimum user experience (UX) is critical to the success of customer service and marketing. Multiple studies have shown how it impacts brand loyalty in different areas of business. However, the importance of UX in web design is still underrated.
Web designers not trained in UX aspects simply prioritize the usage of new trends and innovative technologies while building applications. They forget to focus on creating a unique brand image in the process. As an example, while they may be leveraging advanced tools to design a web platform, the use of design elements and colors that are inconsistent with the brand identity can spoil the final look and feel of the product.
Lack of focus on navigation, content, page loading speed, and erratic experience on website and mobile versions of a website will also degrade UX, no matter how effective other design elements are.
And how significant is the impact of poor UX on a business?
As per an infographic by Hubspot1,
88% of online consumers are less likely to revisit a website after a poor experience.
90% of users reported that they stopped using an app because of poor performance
83% of people say a 'seamless experience across all devices' is important
Summarily, poor UX on any web platform or app will lead to customer churn. On the other hand, by giving undivided attention to UX, a business can earn more leads, conversions and revenue along with strong customer loyalty.
In the context of web design, another term that is often used with UX is user interface (UI). A subset of UX, UI involves visual design, branding, colors, typography and layout. From the point of view of web designers, UI deals with the controls – including click of buttons and taps on screen – which people use to interact with an app or website. UX is broadly about user behavior and feeling when they use an app.
In order to engage their visitors and lead them to call to action, website owners need to adopt a custom approach to digital solutions. It therefore makes sense to hire the services of a UX design consulting firm while working on web design.
Here are the key benefits of partnering with a practiced UX agency for website design and development:
Time and cost savings
With a proactive investment in UX design, a company can reduce its website development costs. As an example, a UX focused website will be built with responsive web design tools, making it apt to be viewed and used from any device. Conversely, if UX is ignored and web pages fail to load correctly on small screen, the organization will have to spend more – in terms of time and money – on building a mobile-friendly website again.
Although paying for UX web design services may feel costly in the beginning, the results bring good RoI. The UX design process includes in-depth research, analysis and testing, leading to positive experience for visitors and more sales for the website. Websites and applications with optimum UX do not need significant revisions and updates in their design – this keeps maintenance costs low.
More Leads and conversions
By attracting and retaining more visitors, a website with effective UX improves the possibilities of conversions and repeat sales. An e-commerce website is the best example in this case.
A platform that is secure, offers informative product descriptions, displays high resolution pictures & videos, has review sections, and most importantly, provides a smooth checkout process, can improve conversions by up to 35%.
Most shoppers abandon their carts when the checkout process does not feel secure or is too long and complicated, with slow-loading pages. When visitors repeatedly face such issues, it implies lost sales and leads for any business.
Professional digital marketing agencies strategize web design in ways to maximize conversions with smooth UX.
SEO performance
All globally accessed search engines, and particularly Google, aim to provide a good UX to their users. And they keep updating their algorithms to deliver search results that match user search intents most closely. It is their continuous work on this front that helps them retain their users.
Businesses trying to win customers' attention online also need to adopt such strategies for UX. That's where skilled web design agencies help – their content writers and SEO analysts work in tandem with designers to ensure that the app being developed is optimized to appear high in search engine results. Together, they ensure webpages are responsive and the font used is easily readable on any screen size.
To improve organic traffic flow for a business website, digital UX agencies invest time and efforts into responsive web design to ensure speedy loading of pages, irrespective of the device used.
Optimized usability of digital product
UX focused web design by professional designers facilitates smooth decision making for users because when they land upon a platform, they do not have to unnecessarily slog to find what they are searching for. UX designers work to build seamless digital product experience and make digital products more valuable for end users.
By combining AI-ML and their own research findings, UX designers can also infuse better recommendation abilities in an e-commerce website or blog site. This in turn helps in holding on to user attention for long and enables better call-to-action (CTA) success.
Strong brand loyalty and more referrals
Customer experience on a website concerns how customers interact with a brand. It covers the entire buyer journey including the experience on a website. Therefore, the web design UX process leads to good customer experience.
Millennials who frequently use digital devices in their routine activities particularly look for engaging customer experience. Studies show that more than 70% of millennials are more likely to continue buying from brands that offer consistent customer experience. And most of them strengthen brand loyalty after making more than three purchases. When satisfied customers start sharing their experience with a business through positive reviews on public platforms, brand loyalty for the organization increases – it leads to more sales through referrals.
Conclusion: UX design is essential for business growth
Partnering with a digital marketing agency specializing in UX does come with a range of benefits and as the virtual space gets more cluttered with content, only the websites offering best of UX will get grab attention. Businesses have to create a meaningful buyer journey to earn higher customer satisfaction.
If you want to take the UX offered by your digital products to the next level, Luminary Software is here to assist you. Contact us on (866)-665-2677 to get all your questions on UX, UI and customer experience answered by one of our specialists.
Source